We are an exciting company filled with enthusiastic team players that provide the best service in all that we do. Our team is the lifeblood of our success, our past and, most importantly, our future. Our team is our number 1 asset. As we continue to grow, we are constantly seeking outstanding individuals to join us and share their skills.
Like what you've heard? Now it's your turn.
Can you envision yourself working with us? Send us a resume and cover letter to plants@greenery.ca letting us know how you will add to our team! What makes you shine?
HORTICULTURAL TECHNICIAN
Job description
To apply for this job, we require a cover letter. After researching our award winning company, through our social media @greenerycalgary and our web-site, www.greenery.ca, tell me why you would be a great addition to our team. Without a cover letter demonstrating that you understand our business, you will not be considered. Include your direct email and contact phone number. Send your resume and cover letter to plants@greenery.ca.
Technical Skills
This position requires a great deal of technical skill, good time management and experience in customer relations. You are responsible for all aspects of plant health and aesthetics. This includes watering, cleaning, fertilizing, trimming & pruning. You must be able to recognize and correct disease and pest problems. You must also be able to identify plants by name and know their basic light and water requirements in order to care for them properly.
Ongoing training and education is a key element of this position. You are expected to keep abreast of new plants, techniques and tools that become standard in our industry and our company. The company supervisor provides one-on-one training, group discussions and demonstrations for all staff to assist them in doing their job to the best of their ability. You are expected to do follow-up reading and homework.
Social Skills
As a technician, you are often the first contact for client feedback. You must be able to respond to all concerns in a professional and productive manner. This means addressing the problem and following up, both with the client and your supervisors.
This job offers great rewards. The benefits you bring to people by providing healthy, attractive greenery in their workplace is one they constantly thank you for. The team you will work with are a close, experienced group that are in this business because they love it; they are always encouraging and assisting others that are here for the same reason.
Physical Health
You must be in good physical condition, as you may walk up to 8 km a day visiting offices in Calgary while carrying 4 gallons of water. Your routine tasks include bending, kneeling and lifting and it is essential to stay in shape to avoid injuries at work.
We require a non smoker
You will be required to be vaccinated for COVID.
Job Type: Permanent, part-time
Salary: $18.00 – $20.00 per hour
Expected start date: August 1, 2022 or sooner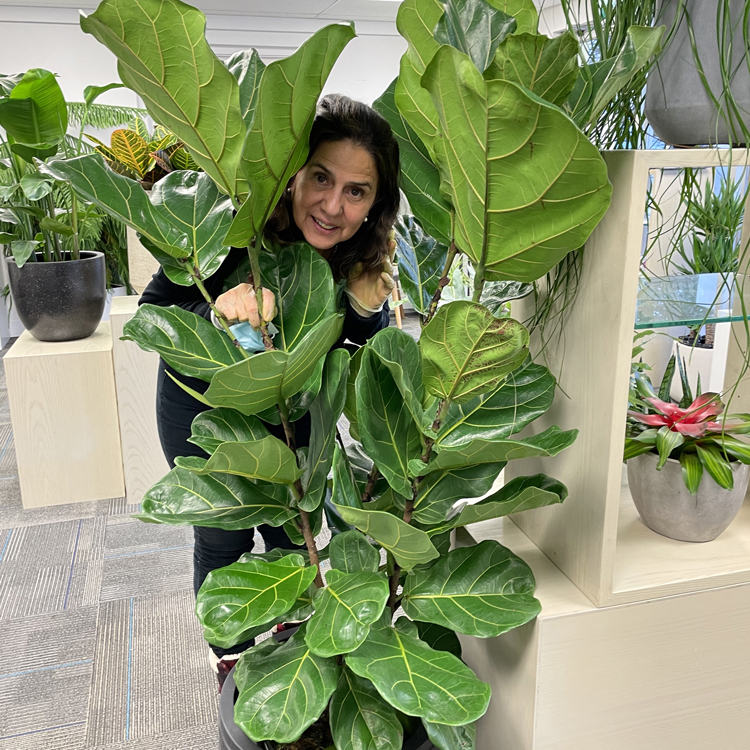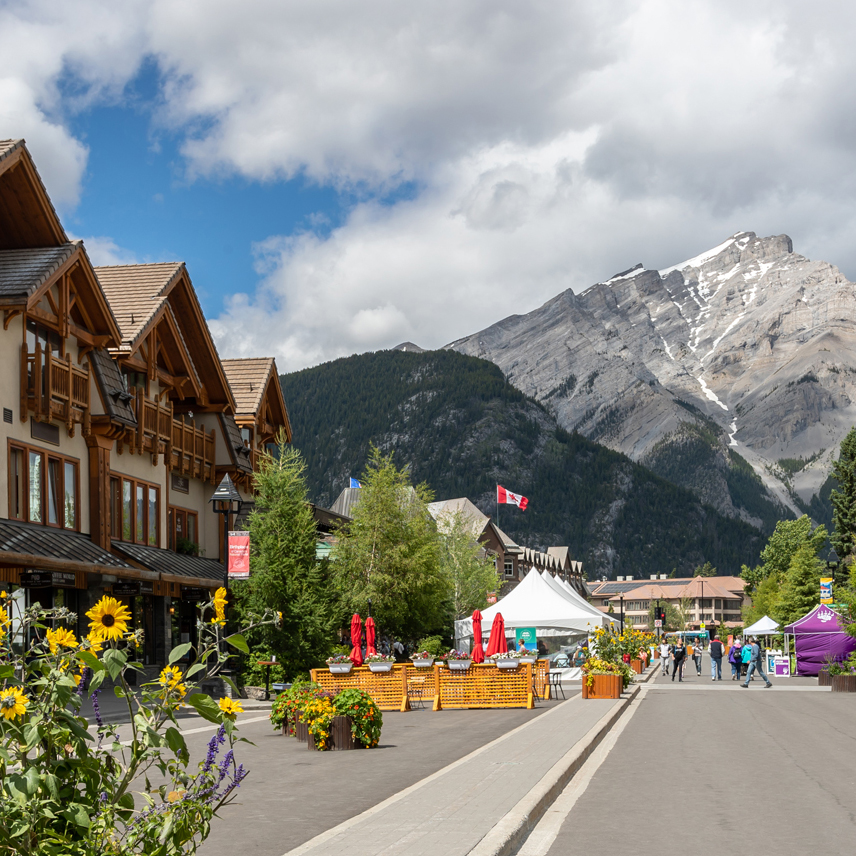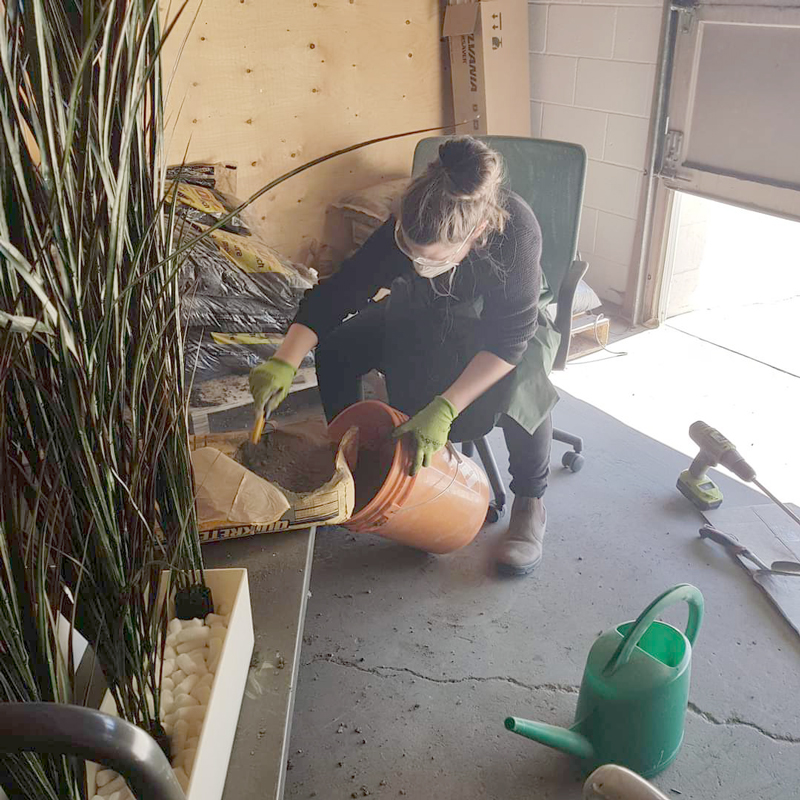 DELIVERY AND INSTALL
Our Delivery and Install Greenies are an important link between us and our clients, as they are the ones who make sure live plants get from our warehouse to the client in a safe and timely manner. Feel like taking on this responsibility? Read on!
Do you know your way around vehicles?
Are you a safe driver regardless of weather conditions? Can you change a tire? Jump a dead battery? This and other skills will be required as you will be responsible for the overall maintenance of the company vehicles and workshop.
What is your approach to work?
Life happens. Sometimes things don't go as planned, but our clients rely on us to keep to our agreements without excuses. Are you cool under stress? Do you have a well structured approach to work? You must be able to follow directions and solve problems at the drop of a hat. There will be lots of procedures and products to learn so you also need to be a very quick learner.
How about your social skills?
You must be a team player. Solo wolves don't fly with us. We nurture an atmosphere of trust, respect, and support among our employees. This extends to our clients as well – we take great pride in the relationships we've built over the last 40 years. You will be expected to act in a respectful and friendly manner, conveying Greenery's values in all your client interactions.
Physical health
Good physical health is a must. You will be lifting and moving heavy plants and planters, in hot and cold weather.
CUSTOMER SERVICE
Trouble shooter, relationship builder, people lover and plant admirer; you need lots of skills to fill this position but it comes with great rewards. You will be attending to the needs of our client representatives of our clients in offices throughout Calgary.
A) You are responsible for visiting our Calgary clients to do a quick assessment of the job. You will document any problems or issues and ensure that they are dealt with in a professional manner.
B) You are responsible for looking after your clients office needs, such as:
Expansions- new plants or planters
Moving
Trouble Calls
Referrals
Tender Packages for present clients
Client Cancellation
Attending to our present client needs is a real challenge. Your organizational skills will play a big part in your success at this job. There are many clients and they would all like something-now! You must be able to work independently to make things happen in a timely fashion, but when the need arises, you must work together with a team of terrific individuals.
Your computer skills, especially in Maximizer will help you keep track of your daily work. There are many procedures to follow, so being a quick learner will also be a big help.
Plant identification, light requirements and plant health evaluation will definitely make this job easier.
With business dress and your confident manner, our customers will be happy to work with you and you will have little problem meeting your quota!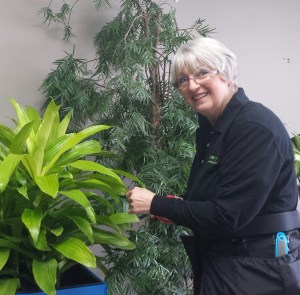 SALES CONSULTANT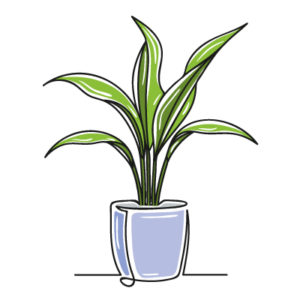 Do you have a flair for design, and great networking skills? We can provide you with lots of opportunity but you must be "keen on green!" Your creativity and confidence will be tested when you meet with designers, architects and property managers in Calgary.
This position requires a high energy person who loves and knows the benefits of live plants. Your job is to expand the Calgary office clientele of Greenery and to manage the ongoing sales of present clients.
You will be required to know all the plant names, their requirements, and available accessories. A flair for design would be a definite asset.
Computer knowledge is a necessity with an accent on the Microsoft Office suite.
You must possess excellent public relations skills. You will be expected to know what is happening in the business community as well as network with designers, property managers and professional affiliates. Your attendance at our bi-weekly staff meetings, and your strong communication skills will enable you to become a part of a team that will see your new installations through to completion.
A valid driver's license and a vehicle are necessary to do this job.
You will be working with a very dedicated group of employees who love their job. The rewards are great!
GREEN SUPPORT
Excellent plant knowledge, great organizational skills and flexibility are the requirements for this position. You will be assisting the delivery and install team as well as looking after quality control and inventory.
You are responsible for quality control. A lot of plants and associated products go out of our door each day to Calgary offices and it is necessary to make sure that everything is in excellent shape. You will be responsible for the organization of the deliveries and the products leaving the shop.
Your organizational skills will help you keep the shop running smoothly. Inventory of planters and plants in stock will be your responsibility. Keeping our supplies up to date will also be your job. You are responsible for keeping all of the plants in the shop and the offices in excellent health. You will assist with installations and deliveries when necessary. Shop safety and pest/pesticide control is also your job.
The best person for this job will be someone with great organizational and time management skills. You should also be healthy, strong, good- natured and a team player.