AUGUST, 2022
Guess who is featured in The Calgary Herald this week!?
You've got it!: Our awesome Greenery Office Interiors team! A huge thanks to reporter David Parker for the wonderful story about how our Green Team helps businesses bring the beauty of the outdoors inside to create all of the positive health and wellbeing benefits that come along with the addition of greenery and plants in office environments.
Writes the Calgary Herald,
"Successful businesses must have strong roots and constantly prepare for new growth. Just like the plants it rents out and cares for, those tenets are the keys to the success of Greenery Office Interiors.
It has a 45-year history of providing Interior Plant Design, leasing and service since it was founded by owner and president Joanne Young. Confident in the Calgary market, she has now tripled her space in a new location on Farrell Road S.E.
Young taught elementary school children in Ontario before moving to Calgary and, after 'stumbling into the plant industry when it was in its infancy here, saw a bright future and established Greenery in 1977.
Since then, it has blossomed into a foremost provider in its industry, achieving many awards for both the company and Young.
International recognition was given for the Jamieson Place Winter Garden, where Greenery designed and installed what was at that time one of the largest Living Walls of plants in North America. Installations in the Sheraton Suites Eau Claire, the Hyatt Regency hotels and a number of corporate offices have garnered many more awards.
Young's outstanding reputation in the community and creative marketing skills earned her recognition as Western Regional winner in the Canadian Women Entrepreneur Awards, and she is regularly called upon to participate in industry forums, write plant articles for publications, judge competitions and be guest speaker.
In 2014 she joined a group of exceptional interiorscapers and founded Pinnacle V. The international peer group works on best practices and invests in personal, professional and financial growth of their lives and businesses. Her forward thinking has put Greenery at the forefront of the local office plant industry.
The firm was the first to introduce living walls to Calgary, and another new and what has grown to be a key portion of her business is the design and installation of Moss Walls."
Read more about Greenery Calgary in the Herald here: https://lnkd.in/eQgdvVJD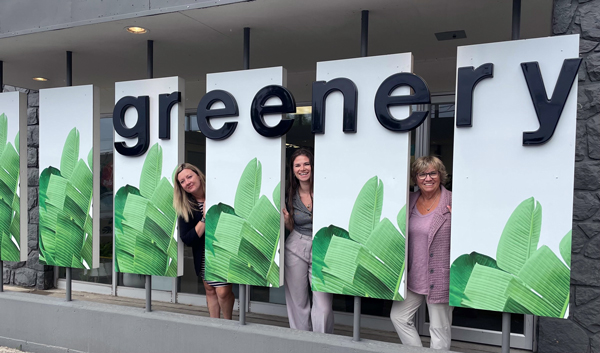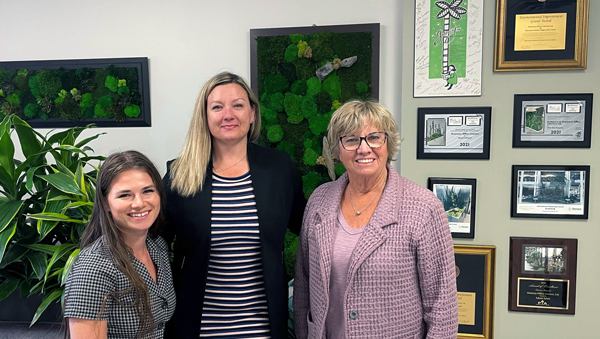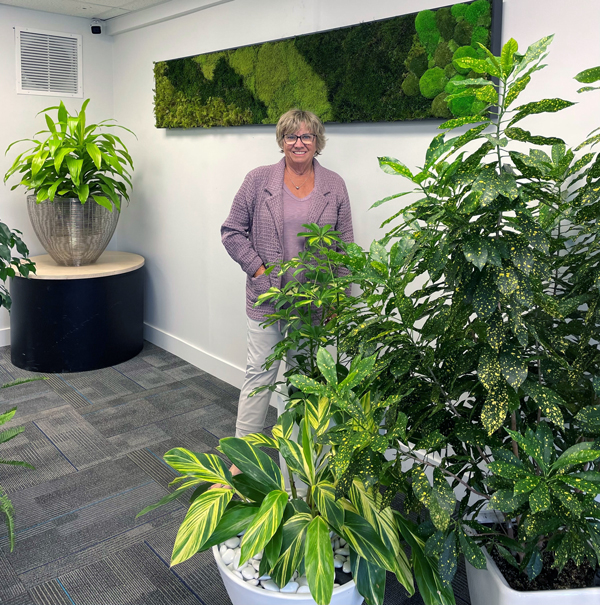 SILVER Award
for Green Walls and Vertical Gardens, Interior and Exterior in I-Plants Magazine's International Design Contestfor its work at Absorb Software.

BRONZE Award
for Free-Standing Container Plantings, Interior and Exterior in I-Plants Magazine's International Design Contest for its work at Serafina Energy.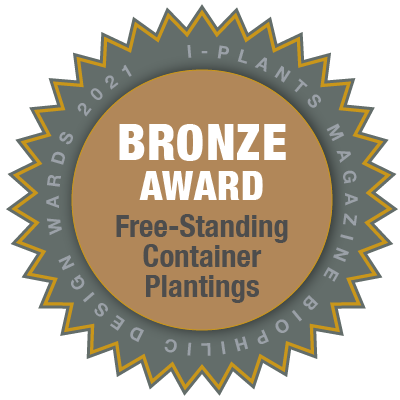 2019
Greenery Office Interiors Ltd. wins GOLD Award
in I-Plants Magazine's International Design Contest for its work at Connect First head office.
2017
Greenery Office Interiors Ltd. wins International Plantscape PLATINUM Award
for the Nexen Atrium (Century West Management Inc.), presented by AmericanHort
SEPTEMBER 2021
Business in Calgary Magazine
OPERATION BUSINESS MAKEOVER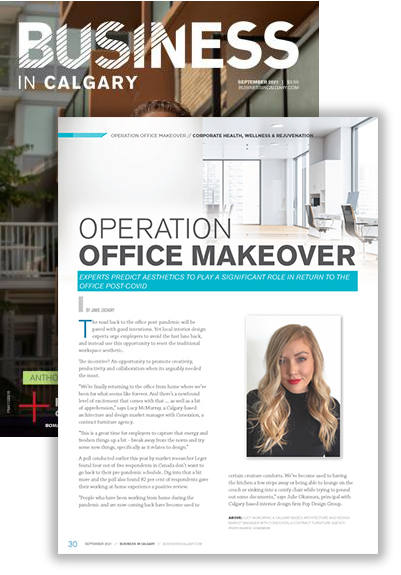 2021
Business in Calgary Magazine
STRONG ROOTS & NEW GROWTH